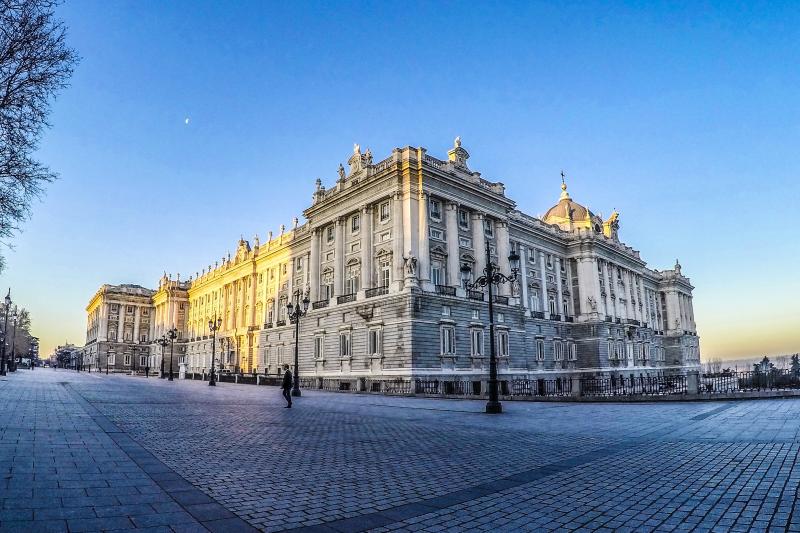 The Royal Palace: Guided Tour
The Royal Palace (Palacio Real de Madrid) is an absolute must-see when you're visiting Madrid. The beautiful castle is one of the best preserved castles in Europe and is well-worth exploring.
Highlights
- Skip the line to the Royal Palace
- Enjoy a guided tour of the palace
- Visit one of the best preserved palaces in Europe
- Explore this must-see when in Madrid
- Walk the halls like royals before you
What can I expect?
Meet your tour guide and the rest of your group at the Julià Travel office and continue to the Royal Palace, which is only a short walk away.
The Royal Palace was built in the XVIII century upon the ancient Baroque Italian style fortress of the Habsburg. It is one of the most beautiful and best preserved palaces in Europe and a symbol of the permanence and consolidation of Madrid as the capital of the Kingdom. The Palace was the official residence of the Spanish Monarchy from 1765 to 1931.
The most stunning receptions of the Spanish Crown are celebrated here: audiences, dinner parties, signature of agreements and the traditional ceremony of presentation of Credential Letters from foreign ambassadors to the King.
How does it work?
How do I get my tickets?
Shortly after your booking is complete your e-ticket will be sent directly to your email, just print it out and bring it on your tour.
Refundable tickets Refundable tickets
Refundable up to 48 hours before performance date. A cancellation fee of up to 20% pr. ticket may apply
Running Time: 1 hours 30 minutes
Directions
The Royal Palace: Guided Tour
Address
Calle San Nicolás, 15 28013 Madrid
English helpdesk

(855) 325-0977
Need help with your booking? We will gladly answer your questions.