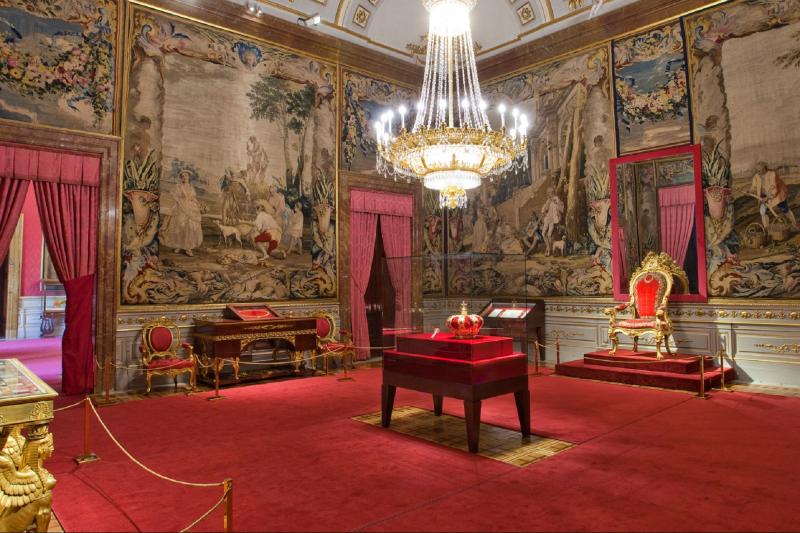 A Royal Tour: The Royal Palaces in Madrid
Skip the line to the Royal Palace in Madrid! You get a guided tour through the palace, where you admire the stunning royal rooms, apartments and the Spanish crown and throne. You also travel to the Royal Palace in Aranjuez, where you skip the lines outside and see the many decorative rooms and the Museum of Royal Feluccas.
Refundable tickets Refundable tickets
Refundable up to 48 hours before performance date. A cancellation fee of up to 20% pr. ticket may apply
Running Time: 5 hours 30 minutes
What's included?
- Skip the line-access to the Royal Palace.
- Skip the line-access to the Royal Palace of Aranjuez.
- Guided tour of the Royal Palaces.
- Bilingual guide: English or Spanish.
- Transportation in air-conditioned bus.
- Radio guide system.
Directions
Royal Palaces Tour
Address
Calle de San Nicolás, 15 28013 Madrid
English helpdesk

(855) 325-0977
Need help with your booking? We will gladly answer your questions.