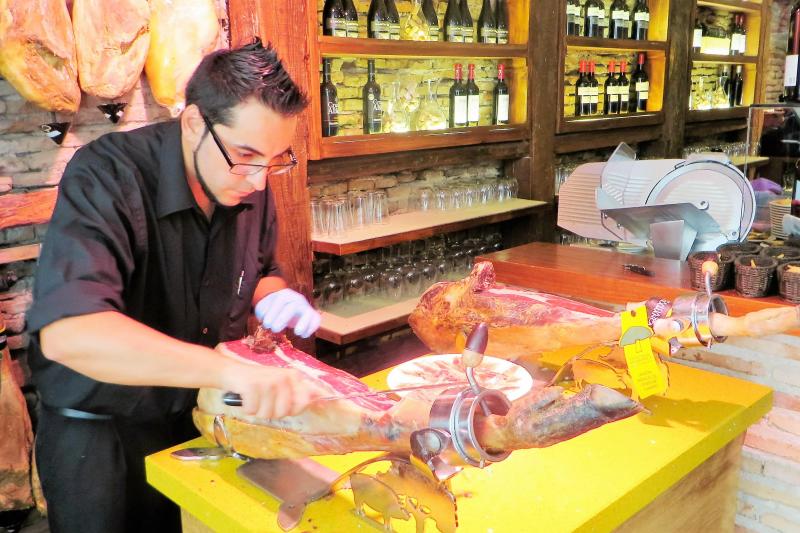 Madrid Wine and Tapas Tour
Are you interested in Spanish food culture and want to try a lot of different classic tapas! Then join us for our Wine and Tapas Tour in Madrid! On this fun food tour, you'll learn about Spanish wines and discover traditional Iberian ham.
Refundable tickets Refundable tickets
Refundable up to 48 hours before performance date. A cancellation fee of up to 20% pr. ticket may apply
Running Time: 2 hours 50 minutes
Directions
Madrid Wine and Tapas Tour
Address
Plaza Isabel II 28013 Madrid
English helpdesk

(855) 325-0977
Need help with your booking? We will gladly answer your questions.